Alba witte truffel of knolmagnatum pico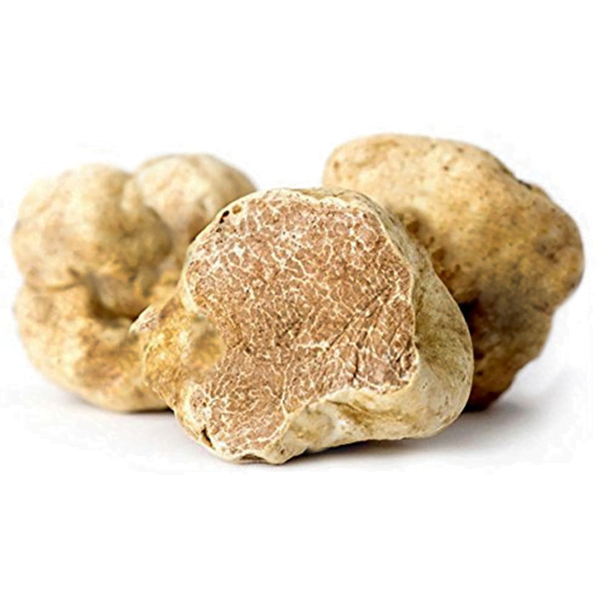 De Alba witte truffel, kostbare witte truffel of Tuber Magnatum Pico is de truffel bij uitstek. Het wordt geboren en groeit alleen in Istrië en Piemonte, waar het de naam Alba Truffel aanneemt. Het leeft in symbiose met eiken, wilgen, limoenbomen en populieren, maar het kan ook worden gevonden in zwarte hornbeam en hazelnootbomen. Het uiterlijk is bolvormig, met onregelmatigheden op het peridium waarvan het oppervlak enigszins fluweelachtig is. De kleur varieert van crème tot oker en blijft constant, zelfs als deze volledig rijp is. De gleba is wit en geelgrijs gemarmerd met witte aderen. Het is extreem aromatisch en doet denken aan de geur van Parmezaanse kaas. Het vereist een zachte en vochtige bodem met goede ventilatie.
Het wordt meestal geoogst tussen half september en december.