Terfez truffel of Terfezia bouderi of terfezia spp of Terfezia claveryi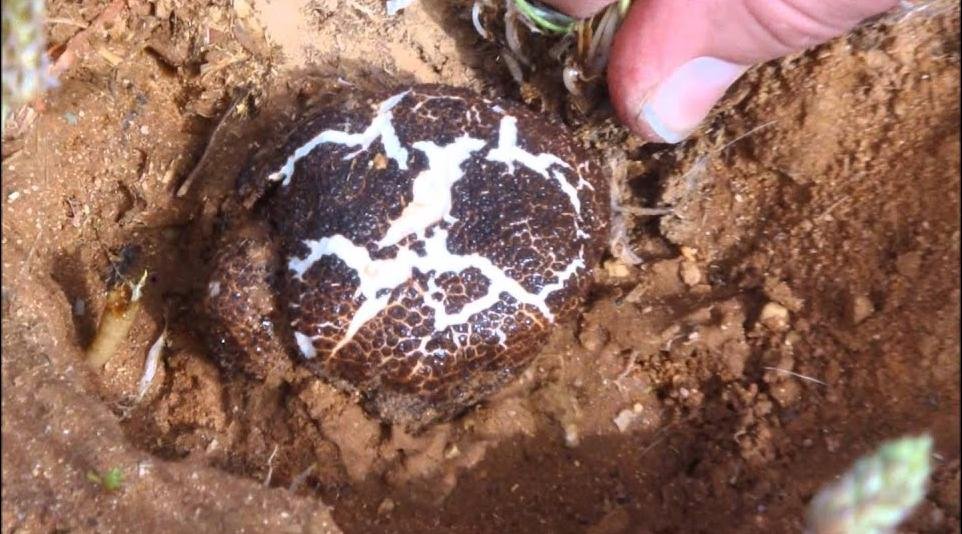 Ook bekend als "black kame", of de "brown kame" of "desert truffle". Het komt oorspronkelijk uit de semi-aride regio 's van Noord-Afrika en het Midden-Oosten, van Marokko tot Irak. Deze ondergrondse paddestoel groeit overvloedig onder het hete woestijnzand en wordt al duizenden jaren verzameld na zware regenval. Tegenwoordig is het de meest verzamelde truffel ter wereld. Ze worden toegeschreven bepaalde afrodisiacum kwaliteiten, en vaak geassocieerd met de cultus van de Griekse godin van de liefde, Venus. Deze truffel is zeer geparfumeerd (sommigen zouden zeggen overweldigend) en wordt traditioneel gekookt met gerechten zoals couscous en is zeer eiwitrijk. De Terfez is een lichtere gekleurde truffel.
Het oogstseizoen loopt van eind december tot begin april.