Bianchetto truffel o tuber borchii vittadini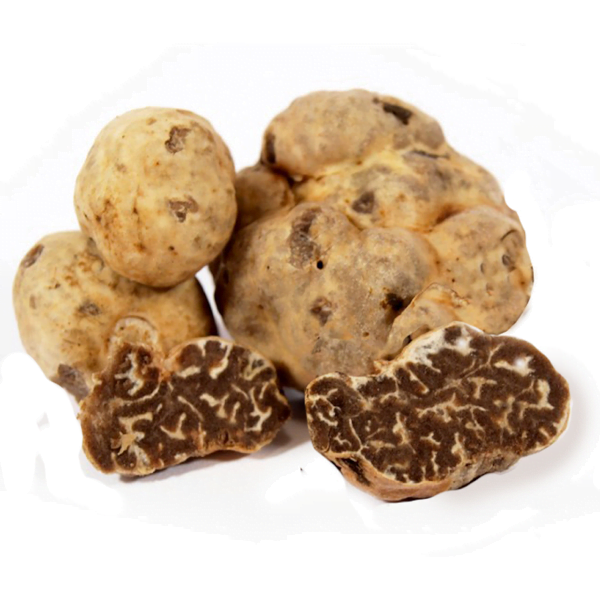 De Bianchetto of Marzuolo of Tuber Borchii Vittadini truffel is wijdverspreid op het Italiaanse schiereiland. Het heeft vergelijkbare kenmerken als de witte truffel omdat het depressies heeft op het peridium, het is glad en gebroken wit van kleur. In werkelijkheid wordt het, wanneer het volwassen wordt, zowel binnen als buiten donker. Bovendien verschilt het van de meer gewaardeerde variant vanwege zijn aroma: zacht in het begin, neigt het achteraf sterke knoflooktonen aan te nemen. De commerciële waarde is lager dan wit. Het geeft de voorkeur aan kalkrijke bodems en loofbossen zoals kalkoen eiken, steeneiken en donsachtige eiken, of coniferen zoals larven, ceders, sparren en sommige soorten dennen.
De oogst vindt plaats tussen half januari en half april.